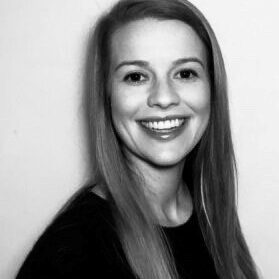 Dr. Esther Finn Hours
Monday: 9:00 AM – 7:00 PM
Tuesday: 9:00 AM – 12:00 PM
Wednesday: 9:00 AM – 7:00 PM
Friday: 2:00 PM – 6:00 PM
Dr. Esther Finn graduated from Macquarie University (Sydney) with a Bachelor of Chiropractic Science and Master of Chiropractic.
Dr Esther was inspired to become a chiropractor at a young age by her family chiropractor. Dr Esther utilises the Gonstead Chiropractic System and enjoys the specific, hands on approach to healthcare. With her paediatric patients and those that suffer from headaches or tmj issues Dr Esther also uses cranial release techniques which are very gentle and effective.
Dr Esther has always been active and has played multiple sports. Dr Esther grew up in Adelaide and represented South Australia over ten times in National beach and indoor volleyball championships. She understands the pressure and stress competitive sport puts on your body and would love to help you achieve your health and fitness goals.
Dr Esther has a special interest in womens health, pregnancy and paediatric care.
Dr Esther loves to travel and get outdoors. In her spare time she can be found camping, at the beach or dreaming up the next adventure!
Chiropractic has always been part of mine and my family's life. I would love to help you and your family experience the difference of chiropractic for your health and function.
WE TAKE THE TIME TO FIND THE CAUSE