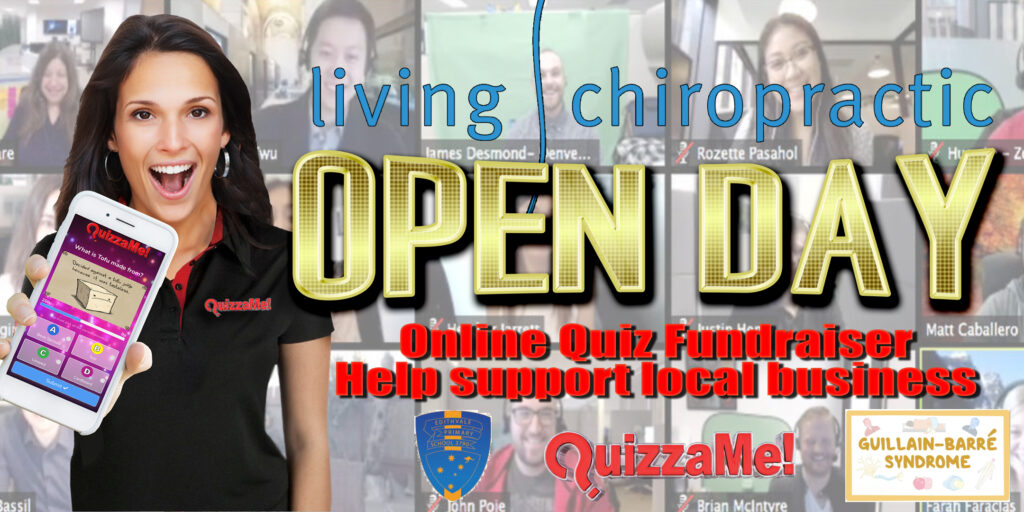 It is that time of year again for Living Chiropractic's Annual Open Day… with a twist.
SATURDAY 14TH NOVEMBER 3PM-4.30PM
This year we are doing a trivia fundraiser on Zoom.  This has been donated to us by Quizzame
Australia. This will be our 21st Open Day and once again we are excited to partner with
Edithvale PS and fundraise for Guillain-Barré Syndrome Australia.
Tickets are only $15 per family and we will be able to donate 100% of the proceeds.
Living Chiropractic are donating the prizes.
What is Guillain-Barré Syndrome? It is where a healthy individual can react to a simple cold or flu and end up locked in their body… unable to move, blink or breath.  They need life support but over time can make a full recovery.  Money is needed for the foundation to help families during this time during this time for support with equipment etc.  Our clinic has been personally affected by Guillain-Barré Syndrome in one of our staff and we have seen the devastating effects it can have on the family.
Click on this link to purchase your ticket and reserve a spot; https://www.stickytickets.com.au/N7CQY